Yoga is a profound healing practice available to all bodies in all states.
Yoga therapy works to help people manage their conditions by activating the body's intuitive power of healing and fostering shifts in attitudes and perceptions, thereby reducing suffering and empowering individuals in their own bodies and minds.
Yoga Therapy for Physical Challenges
Yoga is a powerful force for healing whether recovering from injury, recuperating from surgery, learning to work with a body facing new limitations, or creating healthy practices for chronic conditions.
I've worked with yogis recovering from spinal fusions, bodies with broken bones, cancer survivors, migraine sufferers, fibromyalgia patients, and individuals with multiple diagnoses and challenges.
Yoga Therapy for Emotional Well-being
We house experience in our bodies. The physical body tells our emotional history - the habitual postures we take, the internal holding and external tightening we create as formidable coping mechanisms. The body is a powerful and compassionate force, which we can harness to bring healing as we intelligently integrate mind, body, and spirit in the work of yoga therapy.
It is simply stunning how creating opening shapes in the body and infusing them with breath and intention works to unlock, undo, and release emotional blockages in the body.
Yoga Therapy for Athletes
Athletes use their bodies in dogged pursuit of prowess, often building incredible strength and skill through repetitive motions. This is where yoga therapy comes in. Yoga works as a balancing force, whether it's tennis players learning scapular retraction, runners working towards open hips and hamstrings, or competitive athletes seeking an edge through the paradoxical pursuit of learning to let go.
Athletes rely upon their bodies for peak performance.
Yoga enhances athletic performance through:
Balanced strength in underused musculature to lessen probability of overuse injury
Improved balance for better technique and form in your sport
Greater flexibility for increased range of motion
Increased core strength for overall stability
Breath regulation and expansion for greater endurance
Expanded ability to manage intensity and increase focus
---
Try yoga therapeutics to bring balance and healing into your own life.
We can practice at my home studio in the heart of East Nashville, or I will happily travel to you.
Yoga Therapeutics Initial Session & Assessment . . . . $225
[this includes discussion of your previously completed intake form, assessment of issues, a personalized hour long yoga practice, followed by a written/illustrated home practice created for your personal use]
Thereafter, $90 each hourly increment
[with a travel fee for practices on location within Nashville]
60 min . . . . $90
75 min . . . . $110
90 min . . . . $130
120 min . . . $175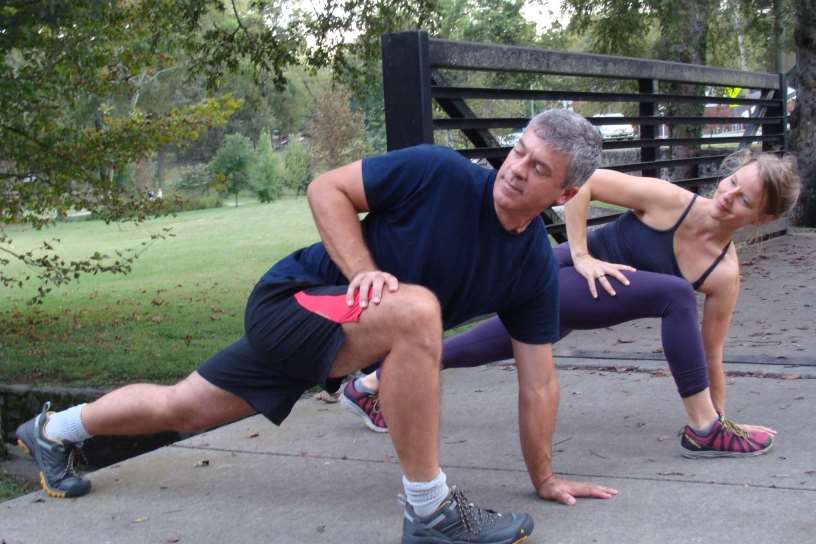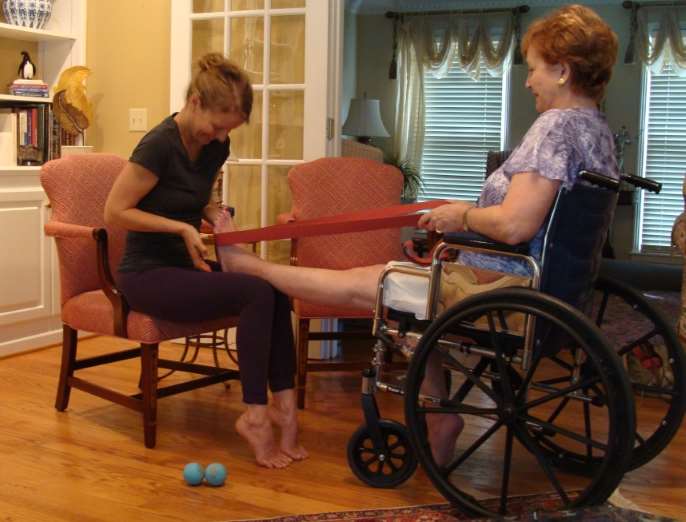 I was required to have no weight bearing for 8 weeks following a significant injury. While I had never done yoga before, I found the experience to be a critical part of my healing. I was particularly impressed with Taunia's ability to modify the therapy in creative ways as my recovery continued.

Bill Cooper
When I broke my tibia, Taunia helped with the necessary modifications that allowed me to continue my practice. But more importantly, as a yoga therapist, she also guided me gently through brokenness of mind and spirit too. My leg is stronger and I feel more integrated and whole

Taunia possesses a keen - almost uncanny - intuition to assess one's emotional and spiritual state. Combined with her deep knowledge of the human body, she is able to assess and develop an individual practice that doesn't simply allow one to stretch and relax but to find deep healing.

Kara Lassen Oliver
I originally got into yoga in order to help my running. Taunia was great about helping me work into the various poses and understanding their purpose. It challenged me in all the right ways, and I kept coming back. Now, almost two years later, I practice yoga because I enjoy it (although the benefits for running don't hurt), and I can do all kinds of things I never imagined.

Steve Lund
The gentle yet challenging way Taunia introduced, guided, and led the beginning yoga class was so skilled, thought provoking, relaxing, and satisfying. She truly cares about an individual's progression as a yogi and as a person. She took two weight lifters, Reggie and I, and connected our strengths with our future yoga possibilities. Thanks to her, I have found a new way to relax and gain some flexibility.

L. "Ozscar" Shannon Sr.