We all come to yoga for different reasons, inside distinctive bodies, with particular needs.
Yoga is a practice traditionally taught one on one. In this way, postures are approached with care and curiosity, modified or deepened as appropriate. You and I can explore movement and breath in an artful way based upon your particular needs and desires, cultivating a lifelong practice of listening and noticing the body, mind, and heart, learning how best to support and nurture ourselves.
There are limitless options for a private yoga practice.
Many clients rely upon a weekly hour of private practice as a sweet rhythm to their week, some enjoy a 2 hour private session a couple times a week going deep and undoing stress, and others treat themselves to a private practice every so often as a vehicle to zone in on challenges they uncover in their own regular practice and lives.
There are infinite aims for a private yoga practice.
absolute beginners desiring a personalized, non-threatening introduction to yoga
women moving though pregnancy or postpartum transition
busy professionals needing to de-stress
bodies with limited abilities searching for accessible yoga (chair yoga is magic!)
tender souls or bodies in need of healing through therapeutic yoga
partners seeking connection through a playful practice
non-yogis interested in finding calm in their minds and bodies
athletes reaching peak performance through yoga cross-training
seasoned yogis seeking to deepen and refine their practice
friends and loved ones celebrating community (I've crafted wedding day yoga celebrations, birthday yoga parties, bachelorette yoga practices, and family yoga sessions.)
There are boundless possibilities for a private yoga practice.
Come see what you might discover in your own body and mind. I'd like nothing more than to explore yoga together, unlocking your potential to move with ease, drawing upon your own inner wisdom, and finding your equilibrium within and without.
---
We can practice at my home studio in the heart of East Nashville, or I will happily travel to you.
My travel fee is $20-$40 depending on your Nashville-area location.
single yogis . . . . . . $90 /hour

60 min . . . . . $90
75 min . . . . . $110
90 min . . . . . $130
120 min . . . . $175
coupled partners . . . $90 /hour
group of 2 . . . . . . . . $120 /hour
group of 3 . . . . . . . . $150 /hour
group of 4 . . . . . . . . $160 /hour
larger groups . . . . . .$200-300 /hour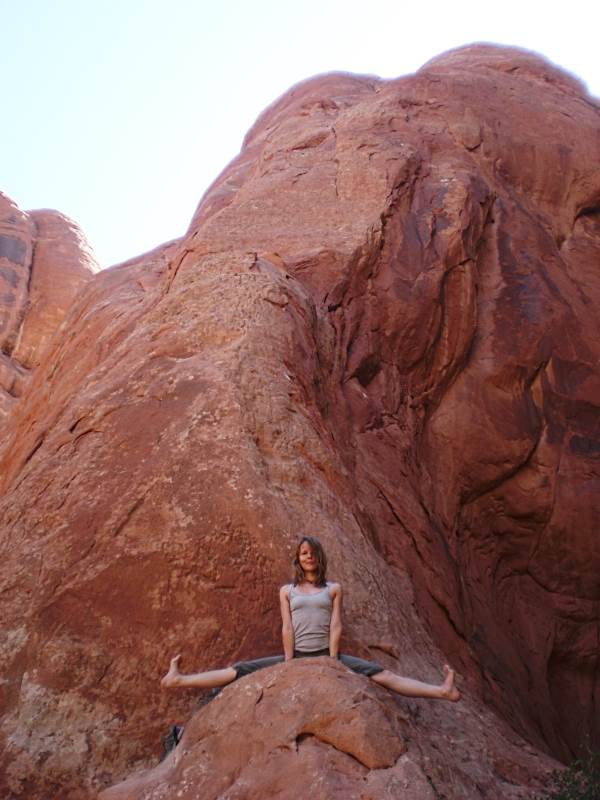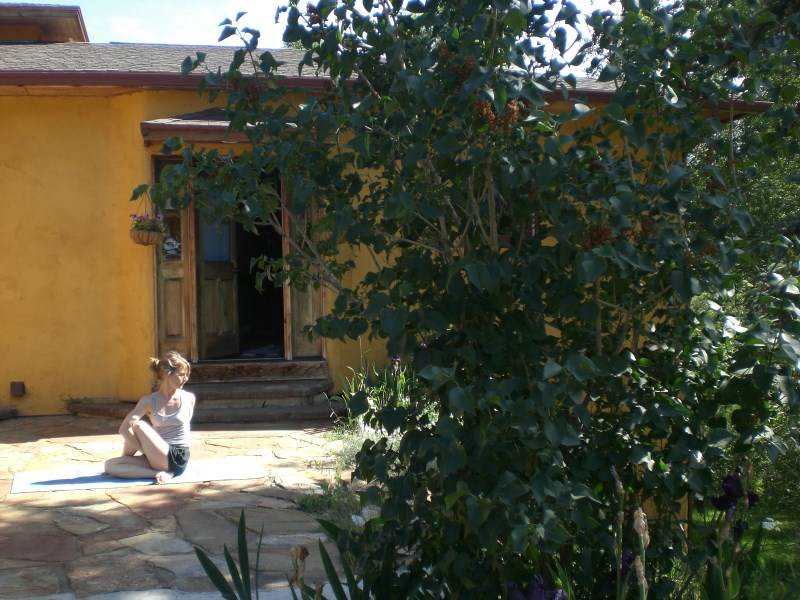 Taunia's ability to nurture the human body and soul as a yoga instructor is hard to put into words, but even after one practice, you experience that gift and yearn for it as often as possible.

I gifted myself with weekly private sessions with Taunia four years ago and it is a gift that I continue to cherish. It nurtures my soul and my body. Taunia has a unique gift as a teacher to meet me on the mat where I am and a keen sense of what I need on that particular day. Whether it be a physical, emotional or spiritual need or all three, she gracefully leads me in a practice that finds me leaving the mat refreshed and restored to enter my world once again. While I still take classes, it is my private sessions that have prompted the most growth in my practice.

Anna Cramer
I began yoga with Taunia during my husband's long illness, seeking to befriend my weary caregiver's body and soul. But I continue to practice with her because through her gentle, strong teaching I discover energy, strength, and compassion that I did not know were in me.

Reverend Pamela Hawkins
Taunia helps me go deeper in my practice on a physical & spiritual level. I love how she can tailor our practice based on what I'm going through to help me come out stronger.

Margaret Crane
I have been practicing with Taunia for the past 3 years (which included a pregnancy and postpartum period). I find that Taunia has an intuitive way of knowing what my body needs as we practice.

Each session is different and tailored to my needs in the moment. Taunia's teaching is grounded in a deep understanding of the tradition of yoga as a spiritual and physical practice, yet she also approaches the practice with a fresh perspective and a willingness to innovate and playfully approach even the most serious of poses (i.e. inversions and arm balances)!

My private yoga sessions leave me feeling mentally refreshed, physically attuned and increasingly focused on how to bring yoga off the mat and into my life.

Kim Rogers
Taunia is amazing! She's an intuitive yogi and natural-born healer. Our private sessions offer a tailor-made practice for my body as its need change from week to week. I've suffered from chronic migraines for decades, and in the last few years, my regular sessions with Taunia have helped me cope. Now, my headaches are much better thanks to yoga and Taunia's compassionate energy.

K.O.
There has been nothing in my life like the experience of doing yoga with Taunia: As an ex-dancer I have found new forms and ways of being in my body that I never imagined. But, most of all, I have found a peace in this all-too tumultuous world that I never knew before.

C.D.
Taunia Rice is a gifted teacher with deep knowledge and experience in both the art and science of yoga. I have been particularly impressed by her flexibility, intuitive understanding and willingness to work with people where they are, provide them with what they need and help them to move forward on their life's journey. As an author of two books on wellness in the areas of stress management and change, I can say without question that Taunia is truly talented in and passionate about helping her students to find and continue on the path towards living a more balanced, authentic and healthful life. Highly recommended, without reservation!

Dr. Steve McMillen